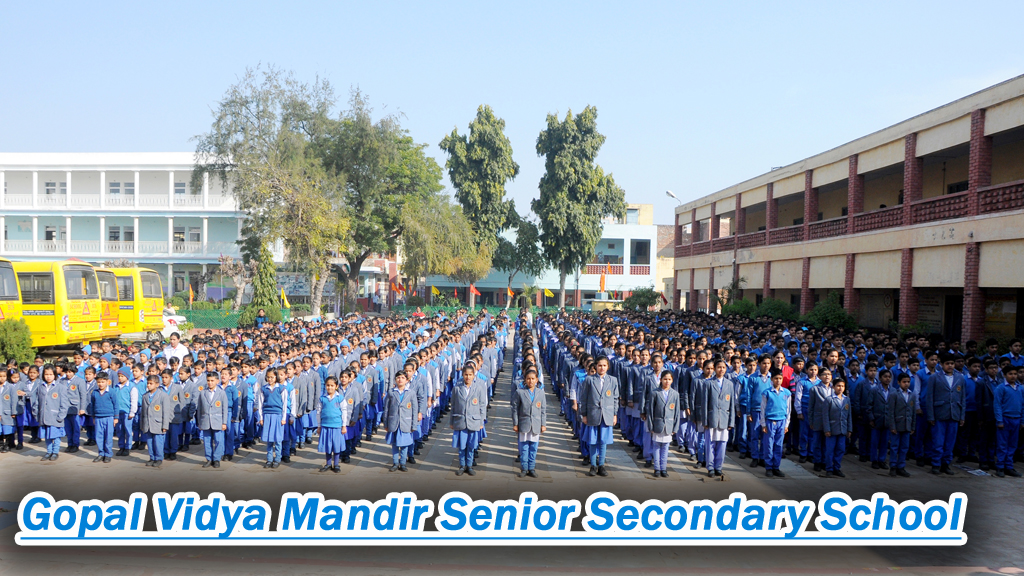 School is located in the peaceful atmosphere of Bhiwani Road, Jind city. The School has a lush green architecturally designed & ventilated campus. For Tiny tots highly decorated air conditioned "SHISHU-VATIKA" equipped with games, toys, teaching aids, swings and small swimming pool that gives a pleasant smell for nurturing the childhood.
To meet with the challenging era and give the experimental knowledge to students school has well equipped Science Lab, Computer Lab and Mathematics lab.
Digital Class rooms are the main feature of our school Digital Green Boards are available in each class room that provides a clear view for students.
Wel l stocked and maximum sitting capacity is available in school library. School Library has comics, Competitive Exam Notes and various novels and biography books off a mous personalities. Special Library period is in school curriculum that generates General Knowledge and Current events information to the students through News Papers in English as well as in Hindi.
House wise Stage shows, Debate, Declamation and quiz programmes are organised by the school for pers on a lity development of the students.
To motivate the students, School organises various religious and National functions from time to time. To develop students writing skill and imagination power school is going to publish the school magazine so that students may express their views, experiences and feelings in their own words. English Council is arranged specially for students to enhance their English language and speaking . It develops their English writing, reading and listening skill. School always remains alert for health of our students to keep them healthy and disease free it provides R.O .Water everytime.