Skies High in Handball Championship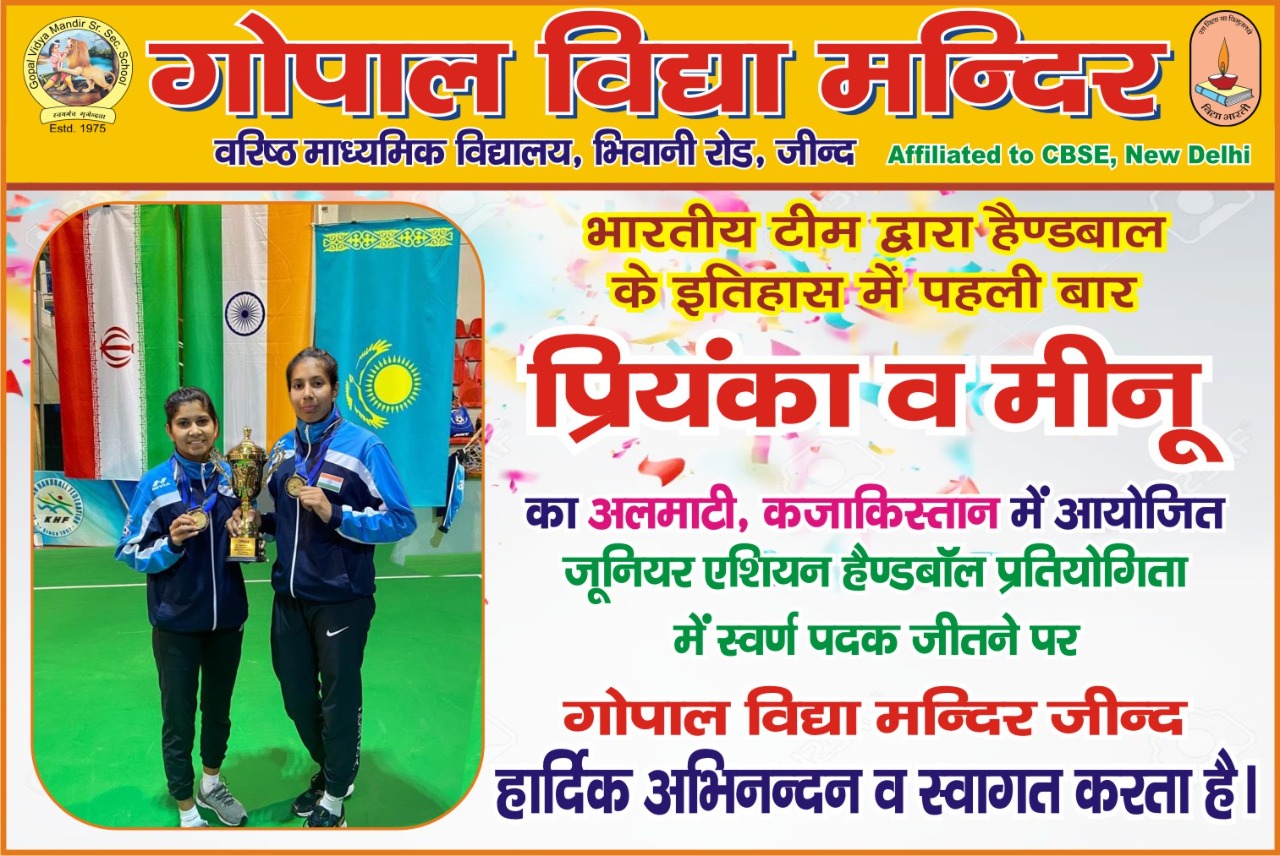 Proud Moment for India, Haryana, Jind and GVM family. Our two students Meenu (Vice-Captain) and Priyanka who were the representative of Indian Junior Girls Handball Team won🥇Asian Junior Women's Handball Championship held in Almaty (Kazakhstan) from 3rd March to 14th March 2022. Now Indian team qualify for World Handball Championship.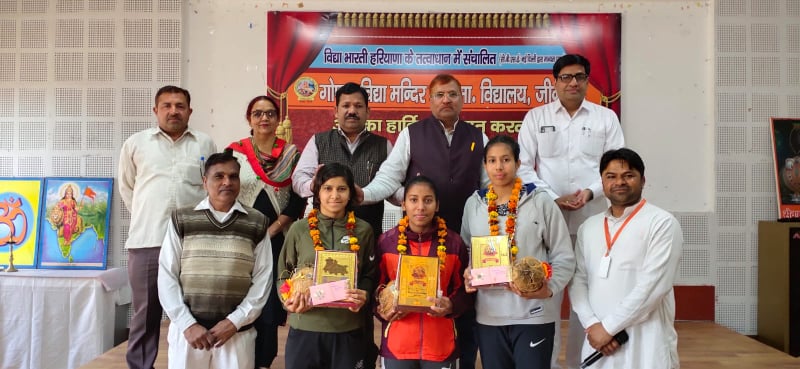 🥳Congratulations to the people of Jind, proud parents, teachers and all students for this extraordinary achievement. Victory belongs to those who believe in it the most and believe in it the longest. There is no victory without battle.